Dioxis Grenade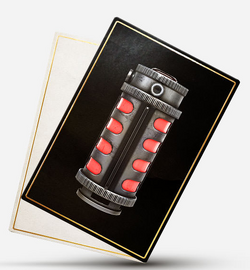 Data
Dioxis Grenade is one of the Star Cards in Star Wars Battlefront and it is an ability in Battlefront 2.
Summary
This throwable canister delivers a cloud of toxic gas that slowly damages any enemies inside. The gas may not deal massive amounts of damage, but is great to lock an objective down or scatter enemy soldiers entrenched in a hallway.
Summary
A thrown grenade which releases a potent clod of dioxis gas that will damage enemies who stand within.
See also